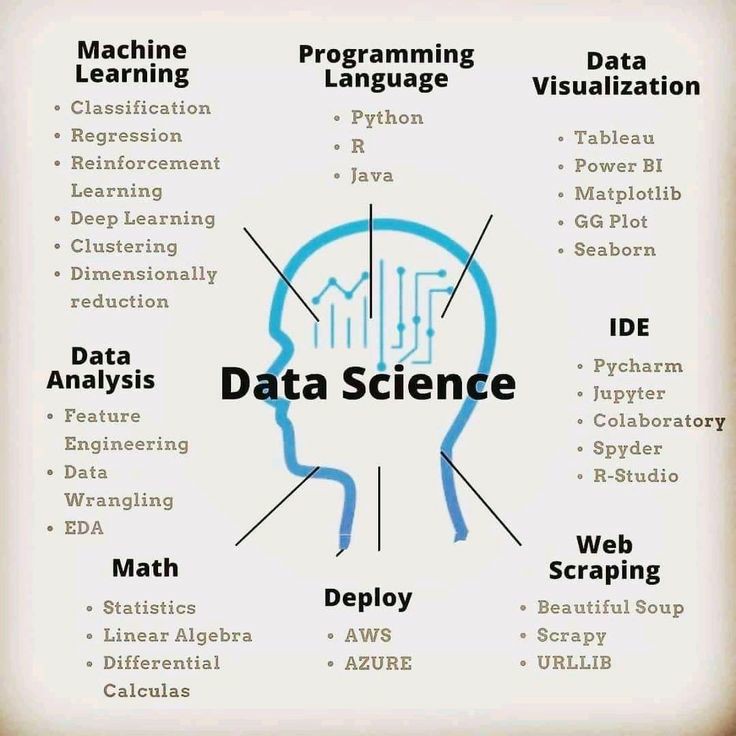 Most demanding job of the 21st century
Data science is among the most arising niche of the computer science arena. And it becoming quite important in various fields of life in business as well as medicine, aviation and many other directions. And demand for data science enthusiasts is also in hot cakes. So in this article, I am going to explain what is data science, how it changes the mode of business, and how we can use data science for future predictions with the help of machine learning algorithms using different programming languages.
First of all, let's start with what is data science. In simple words i am going to explain, to handle the enormous amount of data of any firm, company, or organization. Using different tools, frameworks, software and libraries as well as the use programming languages. I hope you just understand what we are talking about right now. It seems very easy, but it's not. There are many barriers for learners and beginners to get enter this field. One should have a stronghold in math and statistics as basic subjects in this field. This field has now evolved into a vital portion of any business. And data is fuel in this area. And also data is the most important factor in IT. For finding out significant characteristics. Many multinational companies have started using this technology and implementing data science Models in their enterprises and providing better satisfaction to their customers.
In this article, we are gonna learn what should be your path to becoming a data scientist. The main thing in data science is the data that comes from many resources. It's up to you which you want to use for your project. One of the best places for getting datasets on google is Kaggle. An online community of data scientists from all around the globe. You can get any data from that website. I hope that will clear the ambiguity of what is data science in your mind. So now let's now move on to another thing. That is data science Life Cycle.
The life cycle describes how it works. It includes the 5 most crucial phases. As soon describes below.
Capture the data.
Maintain the data.
Processing the data.
Analyzing the data
Communicate with data.
These steps are included for solving any kind of data science problem and project. And prove as a blueprint for understanding the nature of the problem.
One should familiar with some skills. As I am going to explain.
The first one is machine learning, it's like the spirit of data science. One should have a strong hold on machine learning concepts.
The second one is modelling. Modelling includes dividing the data according to machine learning models. The third one is statistics. One should aware of all statistics concepts for working as a data scientist. The fourth one is programming hand on exercise in any programming language that would be game-changing in your data science career. Learning the most advanced languages like Python, Ruby and Julia would be the perfect choice for starting working as a data scientist. But it's totally up to you.
The last one is database skills. One should also be familiar with database concepts and SQL. As we know SQL is storing language. So to work with data storing software, you should be trained with working SQL databases as well as Non-SQL databases.
The next thing I am going to explain is which programming would be suitable for data science handling and operations. There are innumerable languages available for data science. But choosing the right language is most important. Famous languages used in this scenario are Python, R or Ruby, and Julia. These languages are the top trinity languages in data science. It's up to you which one you can understand. Every language has its pros and cons. The best programming till yet I've found is Python. It has one of the best user-friendly syntax and functioning methodology. Python has an ocean of built-in functions in itself. All we have to do is learn how to fit parameters in function and use them for your purpose. And for data science python has a vast amount of built-in libraries, frameworks and functions available.
There are many benefits of python that encourage us to use python over other languages.
There are some benefits of python I am going to explain below.
It has a very simple syntax as compared to other languages. You can learn python and become a beginner to an expert in one month, but with consistency.
It also supports Object-oriented programming scenarios in itself. Through OOP we can create different objects with different functions. All will behave differently. That's the main benefit of python. Supporting OOP help to create applications and websites in python.
Python combines with all other software components, making it a general-purpose language. Developer in python is increasing every year in the amount of million.
Because of its vast amount of flexibility, simplicity and other usefulness. As compared to R or Ruby, Python has several libraries supporting Data Science, Deep Learning, Machine Learning, and Artificial Intelligence. But R or Ruby has packages for statistical mathematical functions. Both languages ate powerful in their manner. But right now the demand in python is far bigger than in Ruby or R.
If you want to put your hands in data science. Then there is the roadmap I think every beginner should need to follow. Start from the basics of python. And practice basic programs of python as well as topics. Repeat this cycle over 30 days. Then start exploring python for data science. Learn how to use the python function for data science. Then start learning different IDE (Integrated Development Environment) of python data science. But the important step in all of these is to practice the code. Practice helps you to become professional.
I wish you understand what is data science, and how one can become a data scientist.
See you next time with another cup of knowledge.